Trends, you either love them or hate them. Whatever side of the isle you are on I think we can all agree that information is power. I personally like to know the trends in both fashion and home design but it doesn't mean I am going to run out and buy a new wardrobe and/or furniture. I use them as a guide to know if some of my bigger purchases or projects are on track. It can be tricky to navigate because once you know what those trends are you feel a need to conform. I am here to tell you that you don't have to be overwhelmed by them. You can dive into trends as slowly or quickly as you want as long as it feels right to you.
Being a part of amazing community of home bloggers I thought it would be fun to get their take. I asked some my dear blogger friends what their favorite home design trends of 2020 were and here is what they said…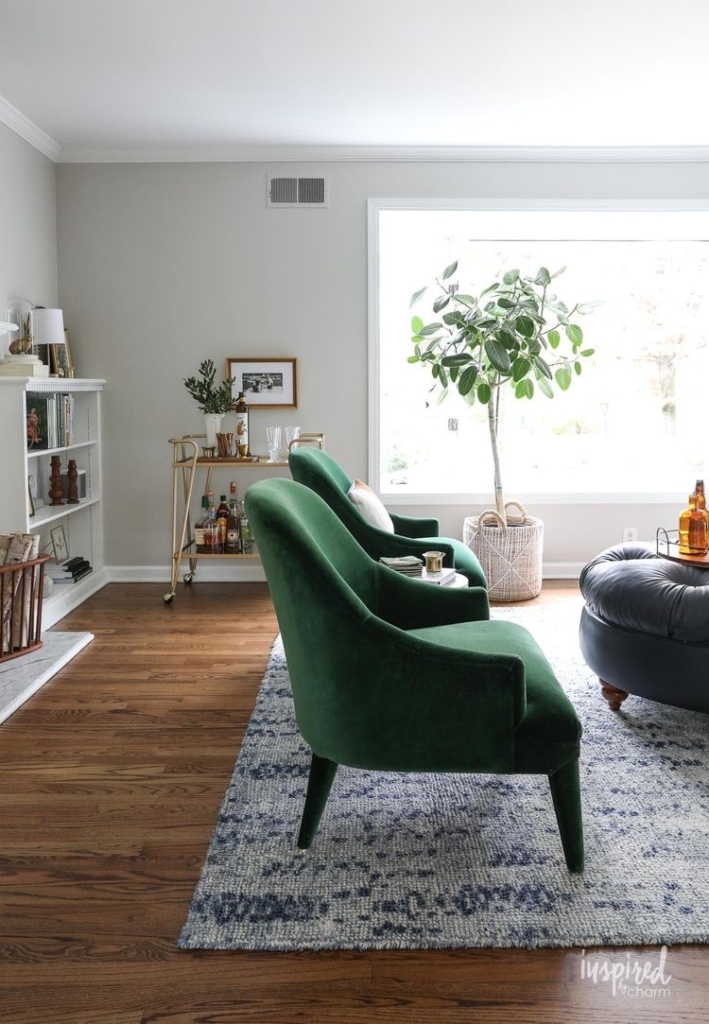 Michael- Inspired by Charm
---
"I see color, especially rich /deep saturated colors being used more. I'm also seeing lots of patterns and mixing of patterns. Wallpaper! Everyone is using wallpaper these days. I'm loving that people doing things differently. I think because of the internet and social media we are inundated with SO MUCH of the same. So doing something different or being off trend is actually unique, special, … and, well, on trend!"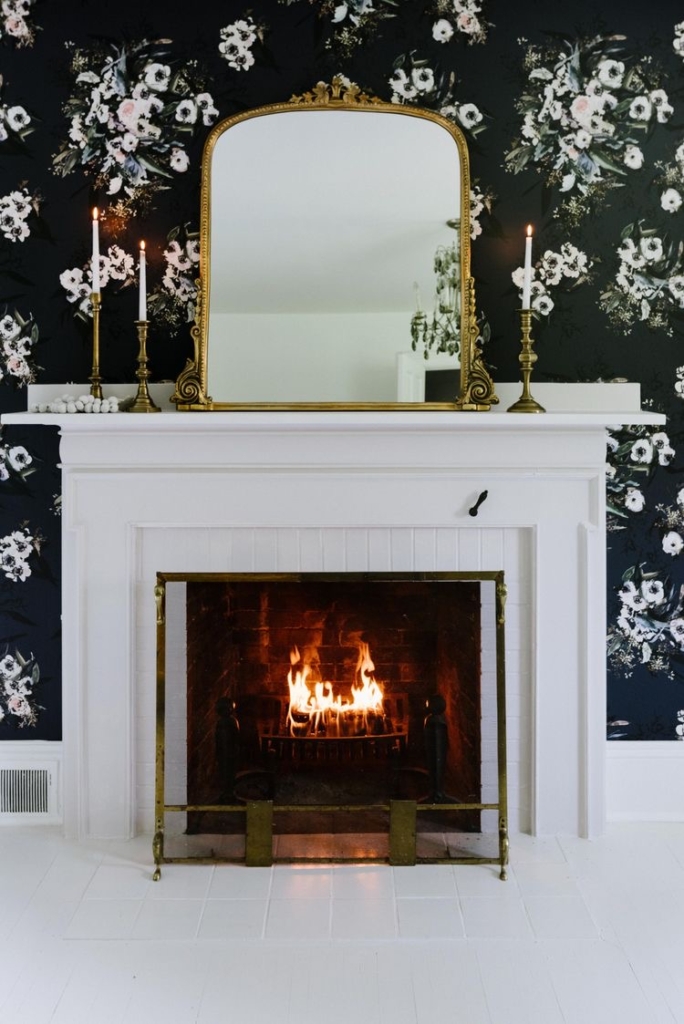 Susan-Kindred Vintage
---
"Color!!! And I'm so excited about it! (Via paint, wallpaper, art just a lot warmer and richer all around) ??"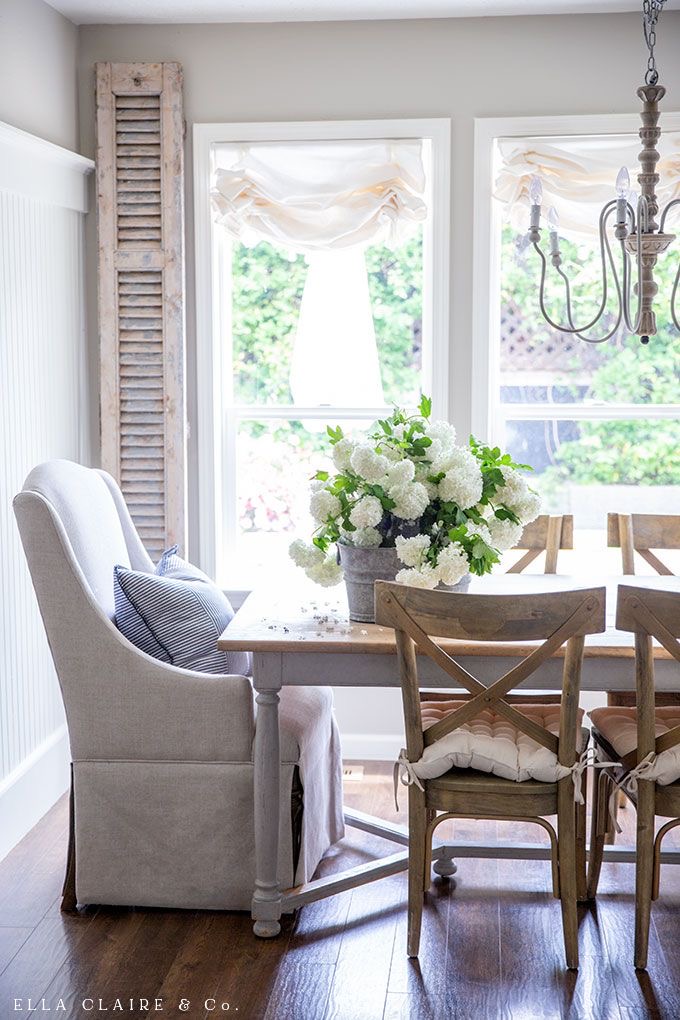 Kristen-Ella Claire & Co.
---
"California Modern style. And I second the rich tones, layers, warm leathers and I would even say more masculine/modern touches. Mixed metals are still having a big moment too it seems."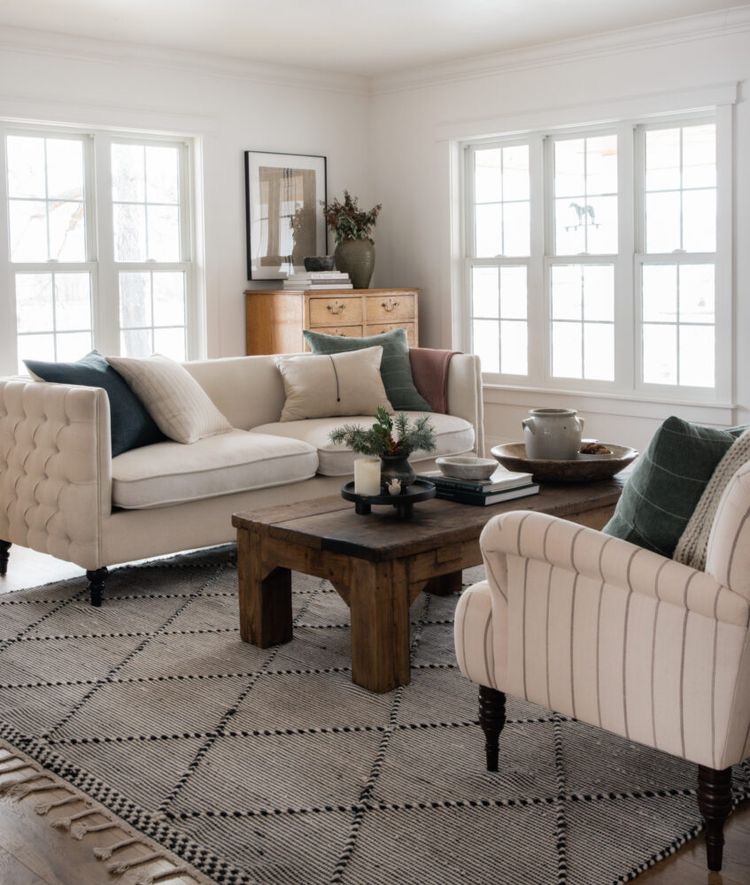 Chloe-Boxwood Avenue
---
"I'm seeing a shift towards….saturated colors!!! Less "all white", and a lot more character and mood. With texture and vintage pieces to warm everything up!"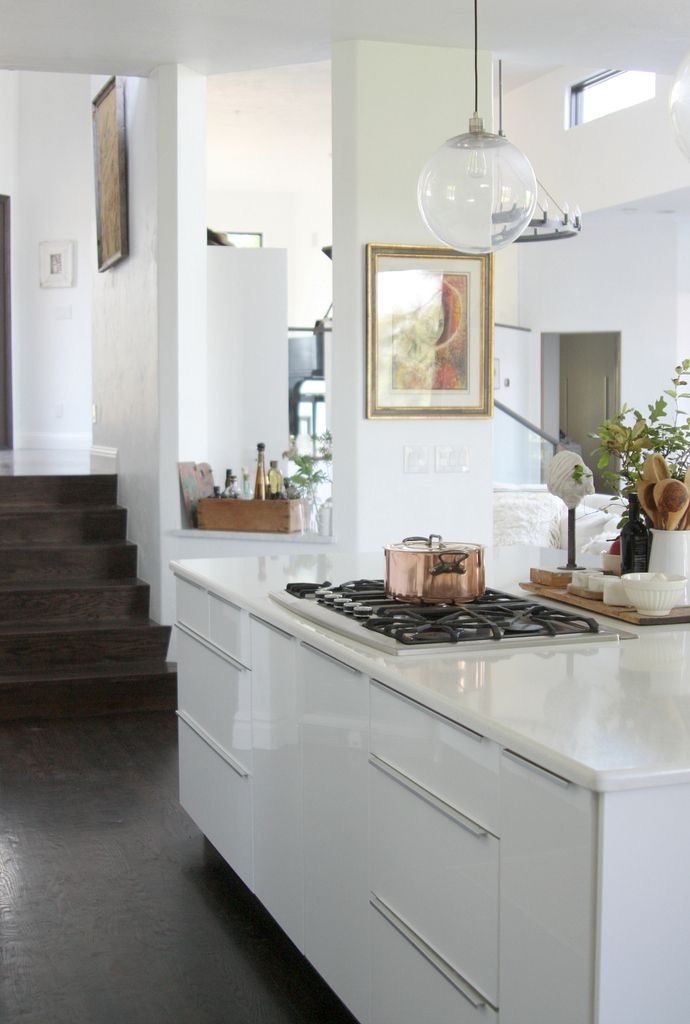 Jeanne-Jeanne Oliver
---
"I love bringing the outdoors in so give me all of the clipped flowering branches, small trees in large woven baskets, dried tumbleweeds, driftwood and even groupings of stones found on your walks or special trips.  Sometimes all your space needs to feel warmed up and cozy is a trip to your backyard with your clippers."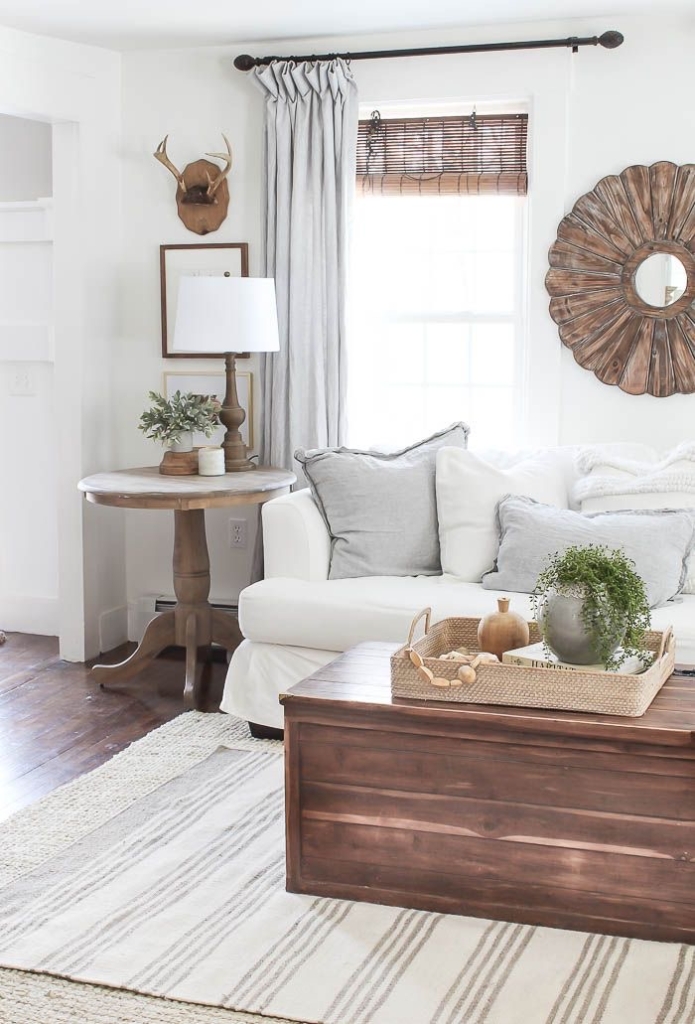 ---
"I am obsessed with anything cane right now, furniture, chairs and/or accent pieces."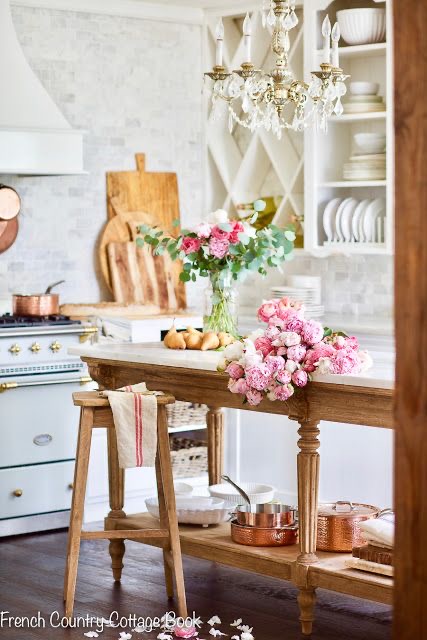 Courtney-French Country Cottage
---
"I am also loving all the raw natural wood pieces and finishes I am seeing. And absolutely agree on the doing things differently being more in focus. I think a lot of 'on trend' looks have been so over saturated and people have been shifting away from those and focusing on more unique perspectives and styles."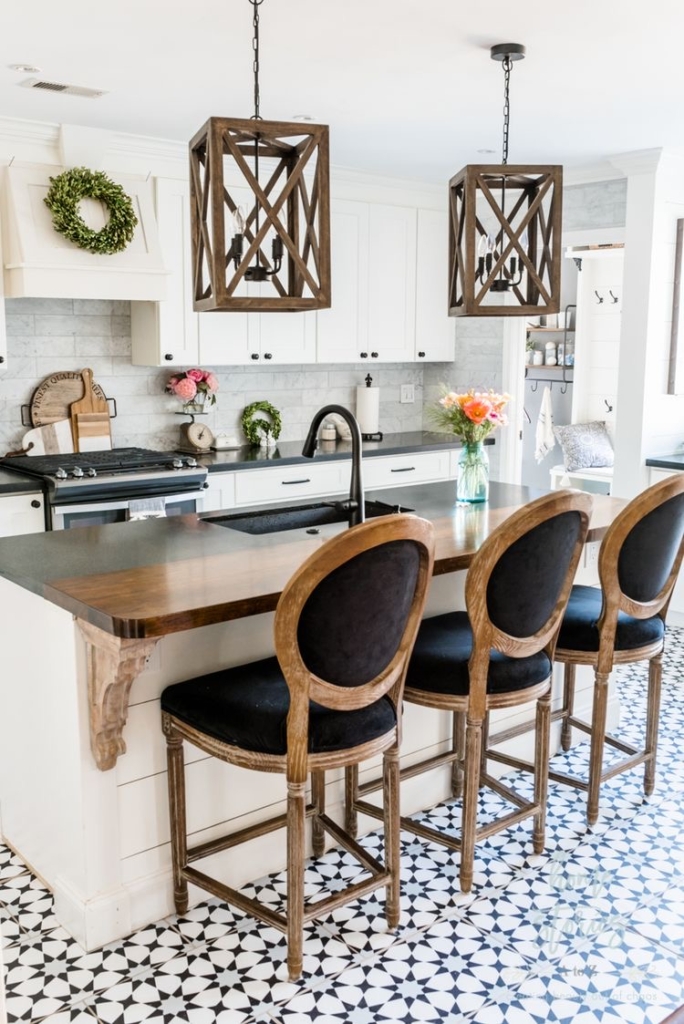 Beth-Home Stories A to Z
---
"I'm seeing a lot of what I'd call "modern traditional" going on with rich greens, soft leathers, heavy layered textiles, vintage prints, and warm woods paired with clean lines and modern furniture."
Nina-Nina Hendrick
---
"Crystals and natural stone! I just got some blue agate bookends and I'm obsessed with them. I'm also seeing a lot of live edged wood mixed with modern elements (like hairpin legs). It's almost like things are heading toward wellness mixed with decor."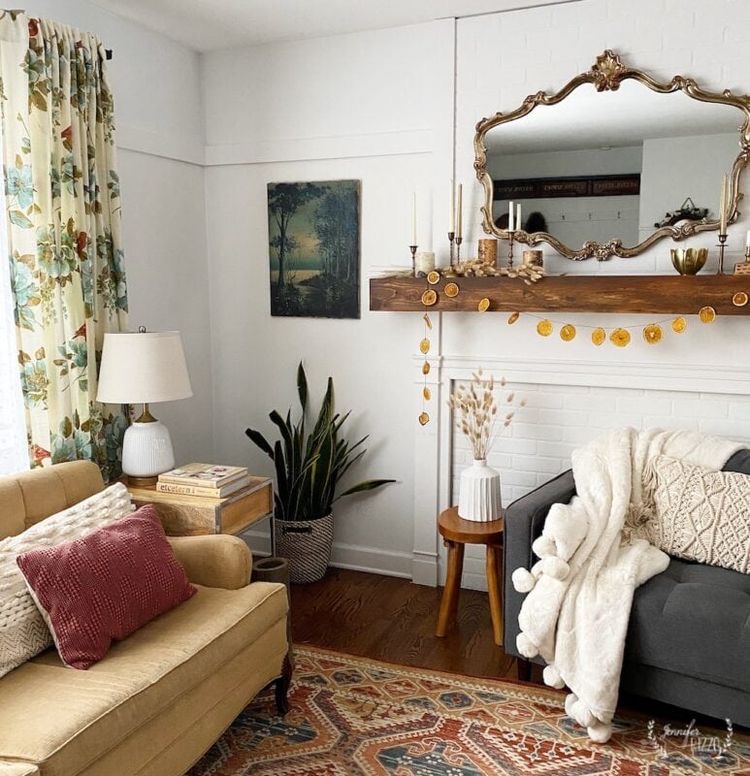 Jen-Jennifer Rizzo
---
"The biggest single trends I am seeing are pampas grass, Mid-century Modern and of course the return of wood stains and tones."
"My favorite trends for this year is cane & moody greens. For me texture is big, I love seeing and using wovens with leather and linen. I also love that we are leaning towards warmer neutrals and using cooler ones sparingly. The wallpaper craze is growing on me."
Courtesy of Jen O'Brien – cityfarmhouse.com